Mano a Mano Bolivia
Volunteer to support health care and social development

Bolivia is a beautiful country although still today you will find an unacceptable poverty. There is a big gap  of development between life in the cities and in the small communities in de rural area.
That is why children don't have a school, the people don't have access to health care, and farmers cannot sell their products in nearby markets because of a lack of roads access.
That is the reason Mano a Mano Bolivia build schools, build health centers, make roads, supply medical items to individuals and institutions who are in need of that and we help young people with limited economic resources to study a career.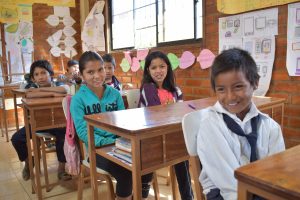 Building schools and classrooms

Building health centers

Making roads

Distribution of medical materials

A sponsorship for youngsters: "The SOÑAR project".

A program for permanent education and training for health personnel.

Clinical outreach with a team of volunteers doctors during the weekends.

First aid training for groups: students, policemen, firemen etc.

Offering the oportunity to young people to do a volunteer job.
How we work in the remote area of Bolivia?
Roads    Schools    Health care centers
Cochabamba May, 2020